Welcome to our new forum! All existing NW Cryobank forum users will need to reset their passwords. Click forgot password and enter your email address to receive the link. Email us at
[email protected]
with any questions.
Visit with Dr. and back on track
Jen727BF
Posts: 2,304
My DP & I met with a fertility clinic Dr. last week. While initially a bit put off at our at home try, she came around and I ended up really liking her. She is very straight forward, which I like. She says that her patients are pregnant by the 3rd IUI. If they are not pregnant by 3rd time it is because there is some health issue. She did a transvaginal exam on DP and said both ovaries are full of healthy looking eggs. We were happy to hear that.
DP goes in tomorrow morning for blood work, supposedly they do some additional tests than our OB GYN to rule out possible complications/issues. Also, I asked about Clomid, since DP has had some erratic ovulations recently, but Dr. said she wants to try it first without Clomid. She typically does not prescribe Clomid until after 2 failed IUIs. They will do an ultrasound & trigger shot, and insem at +24 & +36 (I'm fuzzy on the times, but I think those were it). We are going to try 2 IUIs this month. If it does not take, I think we'll scale back to 1 IUI the following month to save $$$. Speaking of, my goodness, does this stuff add up quickly!
We are so excited!! It has been so difficult to just sit out and wait (I know there are so many of us who have to endure this). The one thing that keeps me uplifted is reading all the BFPs & birthing stories on these boards! I just can't wait until we are reporting the BFP!
If all goes well, we'll be doing IUI in about 3 weeks depending on +opk. AND, most importantly for us, this Drs office is open on weekends, so we do not have to stress out about what day she ovulates!
Ok, thanks for reading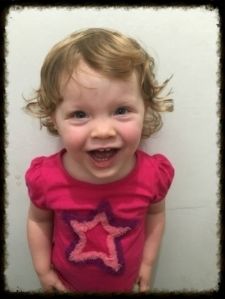 TTC No. 2 since Aug. 2014; IVF #1 - Cxld; IVF #2 - BFN