Welcome to our new forum! All existing NW Cryobank forum users will need to reset their passwords. Click forgot password and enter your email address to receive the link. Email us at
[email protected]
with any questions.
IUIs
Jen727BF
Posts: 2,304
So DP & I called our Dr.'s office and pretty much demanded DP be put on clomid (they wanted to wait another cycle, but I wanted to be more aggressive). They did an US on cd 5 and prescribed clomid for 5 days.

However, when we informed them that we are reducing the number of IUIs from 2 (back to back IUIs) to 1 IUI, they pretty much told me (or at least made me feel) like it wasn't the smartest idea. I know this topic was discussed once, but a quick search was unable to retrieve it. If I remember correctly, there is appx a 6% increase in back to back IUIs and a lot of doctors do not do back to back IUIs because they think its a waste. Please correct me if I am wrong on this.

They do back to back IUIs, at +24 hrs from trigger shot and +48 hours from trigger. Based on my research, when using frozen sperm this timing is a bit off. Using conservative numbers, due to the small window of opportunity on any given month, frozen sperm live 6+ (but again, I want to use conservative numbers) hours. So if the egg is dropped 36 hours after trigger, then a well timed IUI with frozen sperm would be at any point between 30 hours (so sperm are waiting for egg) to 42 hours (research says you want to catch egg within 6 hour window of dropping for best results). So in my opinion, doing 1 IUI at 36 hours, instead of 2 IUIs at 24 and 48, is best, but of course I am not a dr. Even if money was not an issue, I'd feel better doing 1 IUI at 36 hours, because they will not do 1 IUI at 24 and another one at 36 hours.

What are your thoughts?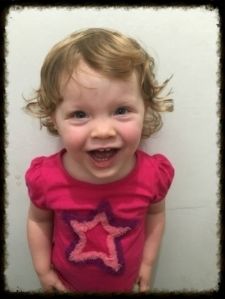 TTC No. 2 since Aug. 2014; IVF #1 - Cxld; IVF #2 - BFN
Tagged: