Welcome to our new forum! All existing NW Cryobank forum users will need to reset their passwords. Click forgot password and enter your email address to receive the link. Email us at
[email protected]
with any questions.
Our Experience with the Ultrasound
Jen727BF
Posts: 2,304
Ok, some quick background. Our RE's office wanted to charge us $600 for the ultrasound. The same one they charged us $215 for previously, except the Dr. would give this ultrasound instead of the nurse (Dr. has refused any contact after our first appointment). Needless to say, we are not returning to the RE's office.

So insurance (that has not kicked in yet - but that is another story) will only cover one ultrasound. Since insurance hasn't kicked in, the obgyn's office said for us to wait to make the first appointment until there is coverage. Since we were not able to get the ultrasound thru the RE and haven't been into the Drs. office, I started calling around to the elective places to see if they would do an early u/s. The ones I found do not; but I finally found a woman's clinic that would do the u/s.

We went yesterday and it was the worst experience ever. I was so freaking excited at the possibility of seeing LO and hearing or seeing a heartbeat. The place was seedy and gross. DP & I both separately thought we should go, but neither one of us voiced it to the other not to disappoint about not getting the u/s done (Lesson learned!). The u/s machine looked ancient, the Dr. stuck the wand in for literally 3 seconds (no I am not exaggerating). He saw the sac and pulled the wand out. I told him we wanted to see/hear a heartbeat. He refused! Measured the sac (we couldn't even see if there was anything inside the sac!) and told us we were 6w2d (which is more than a week behind and I know that its possible to measure behind, but he only measured the sac and did it so fast to get us out!). He then gave us a picture, where you can't even see the sac -- its all black!

It was such an awful experience and a complete waste of money. I felt horrible and I apologized to DP -- I was the one who was "forcing" getting this u/s done, instead of just waiting. I still want to cry about the entire experience. Thanks for reading. I feel better letting it out.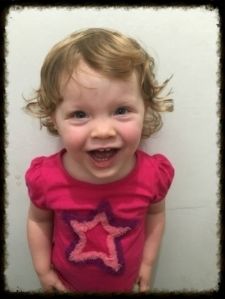 TTC No. 2 since Aug. 2014; IVF #1 - Cxld; IVF #2 - BFN
Tagged: