Welcome to our new forum! All existing NW Cryobank forum users will need to reset their passwords. Click forgot password and enter your email address to receive the link. Email us at
[email protected]
with any questions.
Had my IVF Consult
Jen727BF
Posts: 2,304
For those of you that want to know or are curious, I had my IVF consult with CNY Fertility this past Tuesday. The Dr. I spoke with was a bit rushed (he was running late). I expected this when I realized he was running a little late. He did tell me if I had any additional questions, I could ask the Nurse who would answer or find out. He told me I would be a good candidate for IVF, etc. He told me I had to make sure NW had a NY license (hence my other post). I was a bit worried because I had remembered someone posting once a long time ago about NW not shipping to NY. I spoke with the financial person and then the nurse who was very helpful. They had not received some of my medical records, so she told me to email them to her, which I did. She had the Dr. review them and advise me I did not need any further testing and I could move forward with IVF next month!

Within a few hours my medications were all ordered. Yesterday I woke up with so much anxiety due to the financial strain I am putting our family on in order to do this. We have $0 insurance coverage. The anxiety has not left, although I feel better today.

We did have a hiccup today when I was contacted by the embryologist to schedule the transfer of the sperm. It turns out since it is at my Drs. office, they have to have a NY license, irrelevant of what NW has (the Dr. was under the impression it was NW that mattered). I started to FREAK OUT! After all that money spent on medications!?!?! It turns out there is a way around it which delays the process, but our local cryobank, where we store the vials when not at the Drs. office is licensed in NY and can ship it there without a problem.

Also, the RE doesn't think I have PCOS even though my local RE diagnosed me with PCOS. I hope that is a good thing. He is putting me on the antagonist protocol and this clinic does not do BCPs. My local RE's office has agreed to monitor me, which I am glad about. My next stressor is trying to figure out the flight situation. I probably should wait until the last minute to book a flight, but I'm afraid they will go up more in price and they are already pretty expensive.

Let me know if anyone has any questions -- I am so emotionally and mentally drained I may have left out some details.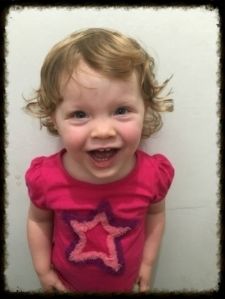 TTC No. 2 since Aug. 2014; IVF #1 - Cxld; IVF #2 - BFN
Tagged: