Welcome to our new forum! All existing NW Cryobank forum users will need to reset their passwords. Click forgot password and enter your email address to receive the link. Email us at
[email protected]
with any questions.
20 week update with pic!
piscespower
Posts: 313
Hi ladies! Just popping in to say hey! Nausea and vomiting ended about 3 wks ago. The bursitis in my right knee has disappeared and the swelling of my left ankle has gone away too! They aren't lying when they say the 2nd trimester is the best! I feel great!
I go in for an ultrasound in one week to see how the critters are doing! So excited to see which is which! Doppler had been my saving grace so far.
Anyway, hope everyone is doing well. I have attached a 20 w belly pick. I feel huge, but I don't really feel like I look like I've got twins in there!!!
(Hope this link works)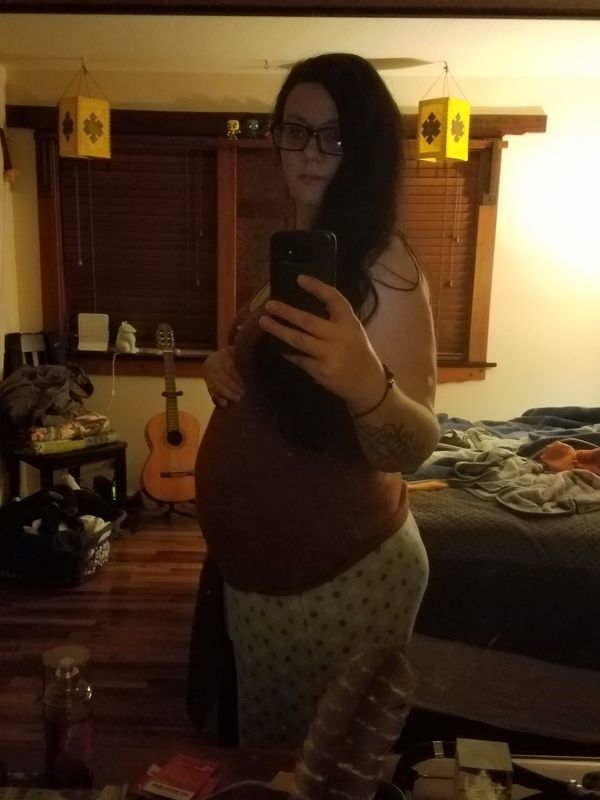 Baby #1 Erin 35 & Michael 39 (Met 3/98, Married 6/13). TTC since 10/08.
3 losses: 8/12 @ 8 wks (ep); 11/13 @ 6 wks (mc); 1/14 @ 5 wks (ep,tube removed). 4 NW Donor Cycles: all BFNs. IVF: E.R. 7/2/16---12 retrieved, 8 mature, 6 fertilized through icsi, 5 made it to blast! PGS results: 3 out of 5 perfect! E.T. 2 5 day blasts on 8/30! BFP 4dp5dt! 6w4d u/s confirmed: It's twins!