Welcome to our new forum! All existing NW Cryobank forum users will need to reset their passwords. Click forgot password and enter your email address to receive the link. Email us at
[email protected]
with any questions.
I feel like such a newbie... timing + more preseed & cup help please!!
OneSmallStep
Posts: 1,685
So this is our third cycle since the mc, and we only have two vials left of my son's donor. The one we are about to try, and the one that is in storage. I'm feeling the pressure and really starting to worry that we won't have another baby. I'm trying to keep my fears to myself though so as not to stress DW out. But right now I'm feeling like I may be somehow messing it up and questioning my timing. Ok, so here's where we are at:

She's suppose to O tomorrow, yesterday she had very close but not positive OPK's on FRER's all day long, there was one around 4 that was completely negative, but we think we may have tainted the specimen, tmi, as she was very turned on at that point. Typically she's gotten positives from around 11am-4pm in the past cycles, so that info is important. Today she was negative on both CBE and FRER around 6am, at 10ish she got a positive on the CBE but the FRER was not quite positive. When she got home, it was about 5 hours since she had last gone and now she isn't positive on any tests, but there is a faintish line - she could have held it too long and caused it to be a diluted test. Cervix looks open, and at first it appeared to be some ewcm, but the more she tries to check it now it seems more lotiony.

We are trying to figure out timing, with our son we went 6 hours past the CBE OPK, and that was about 18 hours past the FRER one. With our second baby we went 9 hours past the FRER one, but we're not sure if maybe we did it too early and it was a slower swimmer that found the egg and if that was what caused the mc - or if it was the fact that she had hand, foot, and mouth disease during the TWW and had one day of a high fever. With the two subsequent tries we did 21 hours past FRER/CBE/Wondfo (all came up at the same time) and the second try was approx 13 hours past FRER. Both BFNs.

She tends to O closer to the surge, so that's why we don't want to go past that. She's previously felt what we think were "o" pains and they were within a 24hr period after the +OPK. Her cycle has been pretty regular with a variation of one day, so 27-28 days.

Also, we have pre-seed and are back and forth about using it. I beleive preseed can't go in the cervix at all, but I also wanted to put some just inside of the cervix. So I was wondering if I put some of the preseed in, and then deposit the swimmers in the cervix and then that way the preseed is on the outside for any of the swimmers that end up outside and might need some extra help? We also are planning on putting in a cup after I deposit the swimmers, should I put some of the swimmers in there too? Or just use it as more of a "cork" (as in, just to try to block any leakage.)

Any suggestions? I feel like such a newbie and I'm feel like I'm questioning everything so any advice would be great, please and thanks!
Hubby of kopykat451
TTC #1 5/16/11 = BFP 14 DPI / TTC #2 11/16/12 = No O; 4/12/13= BFN; 6/9/13 = BFP!! (11 DPI) - MC 5wk5dys / TTC#3 3 BFN's and 4th try 10/21/13 = BFP!!!! (Squinter at 10dpi!)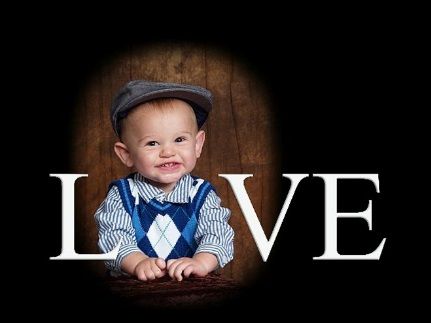 Tagged: