Welcome to our new forum! All existing NW Cryobank forum users will need to reset their passwords. Click forgot password and enter your email address to receive the link. Email us at
[email protected]
with any questions.
A year ago today (7-18-12) I had my IUI - Pictures!
GaBeekeeper
Posts: 916
Hello!
I am finally able to get online when Ayla sleeps and do some computer time. Lately I have just been on my phone.
I thought today was a good day to get online and finally give an update with pictures. One year ago today I was in Atlanta having the IUI. It was my last shot at getting pregnant. At 41 and having had the loss of twin boys at 21 weeks, I had promised my wife that I would try just two more times and quit. The first try was June 19, 2012- exactly one year that we lost Lucas and Logan. That was a BFN so I had one shot left, July 18, 2012 and that was a wonderful glorious BFP on July 30, 2012 at 12 dpo!!!!
So here I am with a beautiful 3 month old baby girl. She is the absolute joy of our life. And yes, we are the goofy parents who can do nothing but talk about her and coo and baby talk all day long!! She is the happiest baby and gives the biggest smiles. She is also very nosey and likes to look around at everything. She "talks" all the time. She started to roll over in the last week and scoots around on her blanket. She was born with a full head of black hair, but is losing it and has only a good bit left in the back. Her eyes are sparkling blue and I think they may stay that way.
She was 7 pounds 4 oz and 21.5 inches when she was born. At her 2 months appt the first of June she weighed 11.4 pounds and was 23.5 inches. And now at 3 months old she weighed 14.4 pounds last week on the home scales.
We finally got the hang of breast feeding without the nipple shield. I still get paranoid and will offer a bottle of formula when we are home and most of the time she doesn't need it. I pump and usually have Breast milk to take when we go to town.
She usually goes to sleep between 10-11pm at night and will sleep all the way through to 7pm, wakes up for diaper change and nurses and then will go back to sleep for 3 hrs. and then when she wakes she might be up for the day or take a cat nap for an hour. She will sometime only cat nap the rest of the day (45 min at a time) and will not sleep in her pack n play but will at night.
Ok for the pictures I will go back to pics from the hospital to recent!
Sorry for the picture overload!!
If you are on FB and want to be my friend just go to
https://www.facebook.com/RaynaeWilliamsinGA/
and add me with a note that you are from NWAC if you want to see more pics
My two loves- Ayla and her Mama #2
Our Family - I had a pretty rough time with my C Section. This was about 6 hrs after she was born.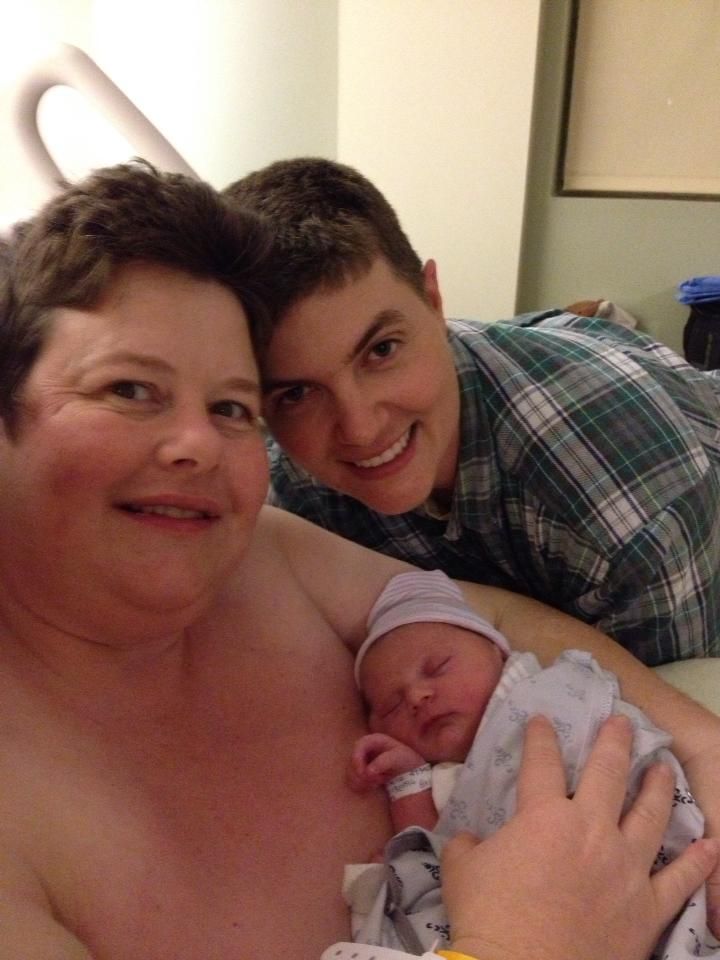 Her head full of hair!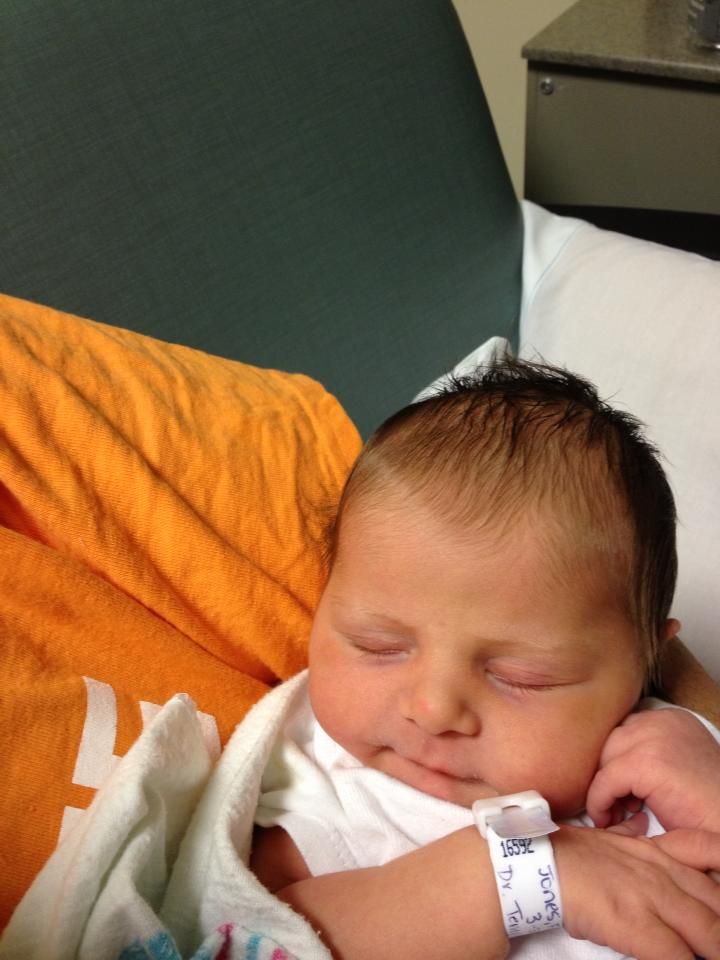 Her Pagan Welcome ceremony at our UU Church
3 months old, July 4, 2013