Welcome to our new forum! All existing NW Cryobank forum users will need to reset their passwords. Click forgot password and enter your email address to receive the link. Email us at
[email protected]
with any questions.
8 days?!
OneSmallStep
Posts: 1,685
First off, how in the heck have we gotten down to only 8 days left?! Wow! It still feels like only yesterday we were in the TWW!
Secondly, here's an update on us. On 1/23 we moved! We had a bad neighbors issue at our last place, and we've allowed DW's friend to stay/move in with us while she gets on her feet so we needed a bigger place. We found and moved into a place fairly quickly, and as of today the old place is completely clean and done with us. We had movers move the heavy stuff, however the day of the move DW felt some random contractions.
On 1/25 we had a midwife appointment, so she asked to be checked. The midwife usually waits until 40 weeks unless the mom asks. There's a main midwife and 2 student midwifes (who will be done with their schooling in August.) The first student said no problem, but the main exam room was being used so we'd just have to wait a couple minutes. The second midwife did the checking, she said "so you've been having contractions?" DW and I both took this to mean nothing had happened and maybe we were wrong, of course she followed that up with telling us DW was 3 cm dilated and 60% effaced! We know it can still be a few weeks, but it still felt good to know things were doing something! 2 weeks prior DW had been checked, she was "soft and mushy" but was a zero on all accounts.
Oh and just as we were leaving we heard them talking, the one who had done the checking said "yeah she's a 3 and I didn't even have to stretch her!" As soon as we mentioned that to my mom and sister they decided to head down a week early, as they were driving from WI and didn't want to miss Stitch's arrival. While Stitch hasn't shown up, they were a Godsend for the end of the move.
As for DW she's had a few random contractions, nothing really timeable. She has been overly irritable (understandable of course!) and has been having (TMI) diarrhea daily, along with lots of back pain so we are hoping something is happening. Today 1/31, is our 1 year wedding anniversary, so we are hoping he holds off until at lest 2/1 for his birthday... either way we see the midwife on 2/1 for our weekly, DW isn't sure if she wants to be checked or not though.
Oh and his crib was delivered the day we moved in, and we got it all set up finally! The rest of the house is filled with boxes, but his bed is ready for him! LOL
I'm sure there's something else I'm forgetting, but it's almost 4 am and my brain is ready for sleep! So glad the forum's are back and hopefully soon I shall have a birth post to be posting! :cool:
Hubby of kopykat451
TTC #1 5/16/11 = BFP 14 DPI / TTC #2 11/16/12 = No O; 4/12/13= BFN; 6/9/13 = BFP!! (11 DPI) - MC 5wk5dys / TTC#3 3 BFN's and 4th try 10/21/13 = BFP!!!! (Squinter at 10dpi!)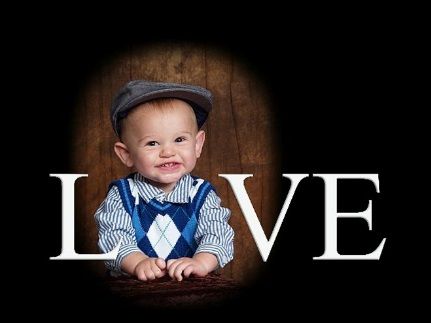 Tagged: